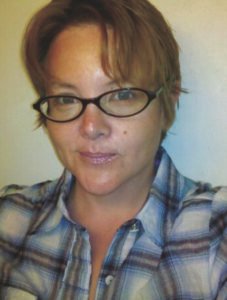 Helen R. Peterson has been published in over 100 online and print journals, both nationally and internationally.
Most recently she's had work accepted at Word Riot, Juked, Existere, and Strong Verse. She was also featured in The Lunch Break Book published by Poet Plant Press, was the editor of the small print journal Chopper, and read at the Bowery Poetry Club in November.  Recently she became the Poetry Editor of Waterhouse Review.  
She is a mother of three, who used to live in a small town in Connecticut named for a small town in the UK but now lives in a small town in Michigan named for nothing.